Castleton & surrounding area
Virtual Tour
Place your mouse over the numbers on the map below to find out what the corresponding photograph shows. You may have to wait for a few seconds for the information to be displayed. Click the number to see the photograph. Click 'Back' on your browser to return to this page.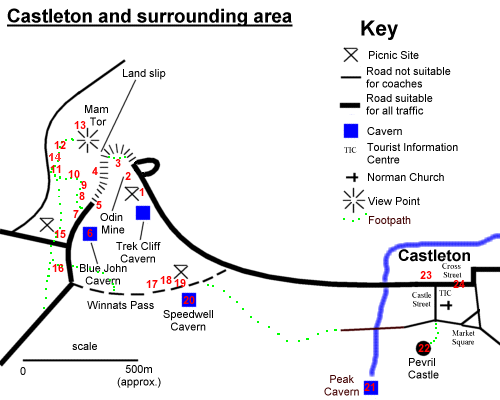 GeoNet is not responsible for the content of any of these sites
The Peak District National Park - Castleton - A Tourist Village?